On 20th of January 2020, the Deputy Akim of Turkestan Region Meirzhan Myrzaliev at the Regional Communications Service announced at a press conference the results of work in the region in 2019 in the areas of entrepreneurship, investment and export, tourism and nature conservation.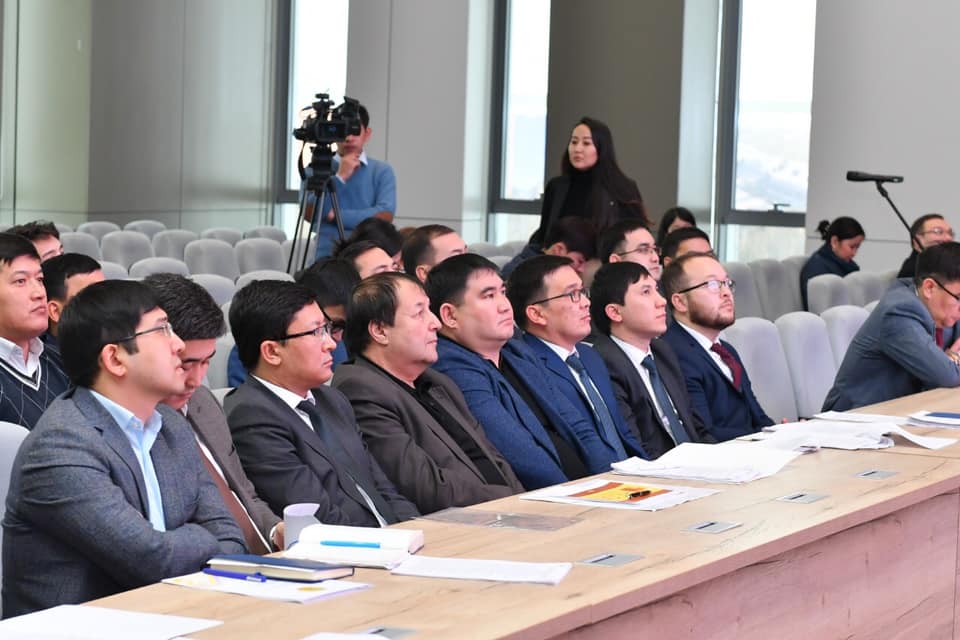 During a meeting with media representatives, Meirzhan Iyabaevich noted that RIC «ONTUSTIK» LLP together with «Yrys» MFО, at their own expense, developed and implemented social projects in the Turkestan region, under state programs (Enbek, financing startup projects for women and young entrepreneurs ) 208 projects funded in the amount of 1.3 billion tenge. At the end of 2019, unsecured loans were issued at 1% per annum to the following categories of entrepreneurs: 1) young entrepreneurs from 18 to 29 years old (Program - "Zhas kasipker"); 2) mothers with many children (Program - "Kаsіpker Ana"); 3) entrepreneurs of the city of Arys, affected by the emergency (Program - "Kamkor").
In addition, the Regional Investment Center «ONTUSTIK» for 2019 financed 33 projects, totaling 1.5 billion tenge.
By financing and supporting entrepreneurs of the region, the company contributed to the opening of 33 new jobs.
43% of the funds were used to finance spring field work and 21 AGP (agricultural producer) were funded for the development of crop production in the amount of 654 million tenge. 4 projects or 8.2% of the funds were allocated for the development of animal husbandry for a total of 124 million tenge. In other areas (greenhouse, leasing, etc.) 8 projects were funded in the amount of 737 million tenge.
At the end of 2019, the company's loan portfolio amounted to 9.5 billion tenge. In accordance with this, in 2020 it is planned to 100 hectares of intensive gardens, 4-5 dairy farms (200-500 heads), 5 processing facilities to put into operation.
In order to improve the loan portfolio, the RIC carries out work on the repayment of problem loans on an ongoing basis and within the framework of the current legislation. So, the planned return of overdue and problem loans for 2020 will be forecasted 2-2.5 billion tenge.
The main directions for 2020 to support and finance regional business entities will be:
• Development of irrigation systems
• Creation of family-type dairy farms
• Development of agricultural processing
• Organization of orchards of vineyards and berry crops
• Creation of facilities for storage, sorting and packaging of crop production
• Development of manufacturing
• Financial leasing
• Spring field work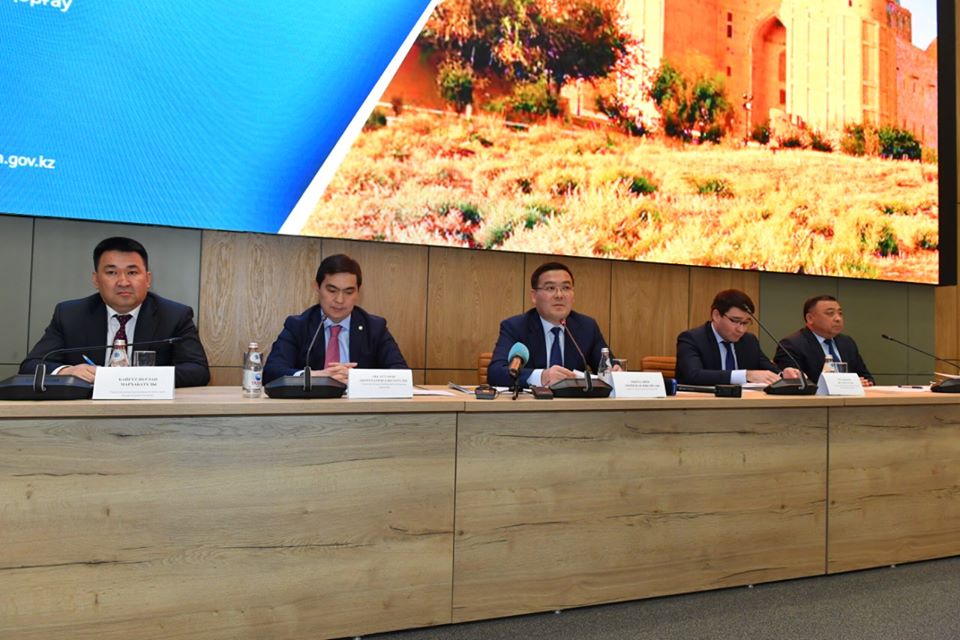 Also, on the instructions of the President of the Republic of Kazakhstan and the Akim of the region, in order to improve the quality of service for entrepreneurs in the region, and to eradicate corruption components, the Regional Investment Center «ONTUSTIK» is working to introduce automation of business processes for lending to small and medium-sized businesses. And in 2020, it is planned to switch to an online lending system.
Myrzaliev Meirzhan Iyabaevich, noted that last year fruitful work was done completing the briefing.